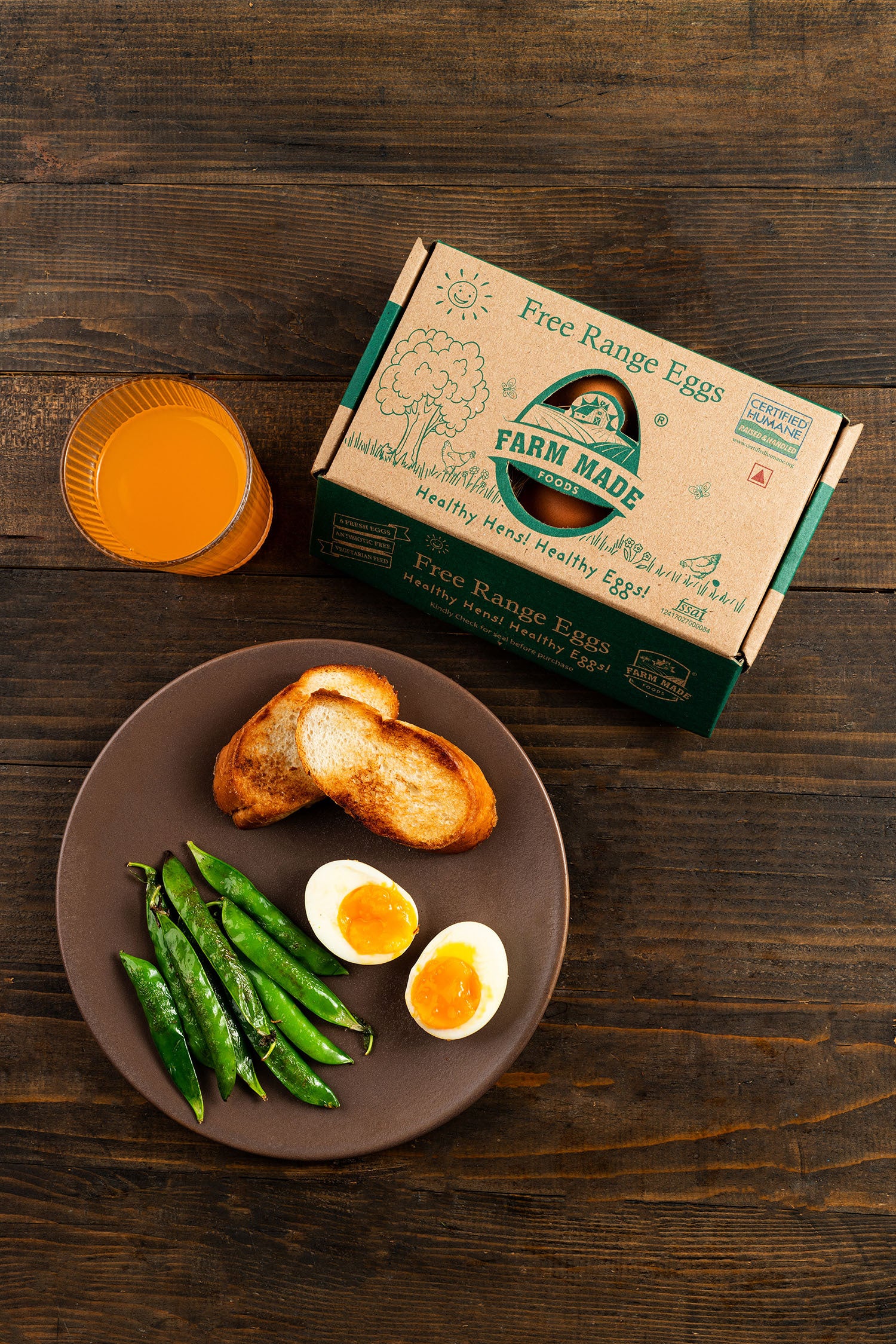 Eggcellent Zesty Delight
Time: 15 minutes
Serves: 1

Ingredients:
1 Free-range egg
5-6 pods of peas
2 slices of bread
2 tbsp butter
2 Oranges
Salt and Pepper (As per taste)

Directions:

Step 1: Squeeze out the juice of 2 oranges, pour it through a sieve and refrigerate it.
Step 2: In a utensil take 2 cups of water and bring to boil. Add the eggs and let them cook for 6 minutes.
Step 3: Meanwhile, in another pan melt 1 tbsp of butter over medium heat.
Step 4 : Toss the peas and let them cook.Once done, set aside.
Step 5: Now, add the remaining butter to the same pan and place the bread to cook on both sides for 1 minute each or until it's golden brown and crisp.
Step 6: Now,cool the eggs, peel and transfer it to a serving plate along with the peas and toasted bread. Pour yourself a glass of orange juice and enjoy!